2024 EM EPURE RACE

AVAILABLE NOW
2024 EM EPURE RACE
AVAILABLE NOW
THE CHOICE OF CHAMPS!
Ridden by World Champion GAËL CHATAGNO
2020 Senior 1 French Champion 🏆
2021 E-TRIAL World Champion 🏆

2022 Placed 19th at SSDT 🏆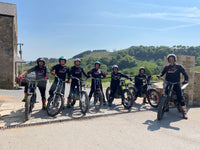 EM Experience Days
Enjoy a great day with us in our motorcycle trials practice areas. We offer half-day and full-day options as well as special sessions for children, family members, and even ladies-only rides. Join us today!
BOOK NOW
Location
Where To Find Us
New Hey Barn
Whitewell
Near Clitheroe
Lancashire
BB7 3AU
Monday - Friday 8am–5pm
Saturday 8am–4pm
Sunday 10am–3pm